C.H. Holderby and Decosource
In 1977 Decosource and CH. Holderby introduced the first multi-head embroidery machines into the Northwest.
The Japanese Tajima company had orders from Decosource and no one to do installation and service. CH Holderby and Ernie Allen to the rescue.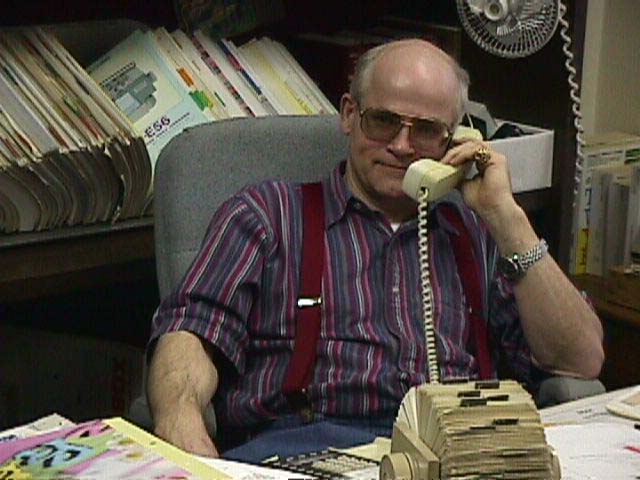 Ernie Allen
Ernie Ernie Allen the owner of CH Holderby was a master sewing machine mechanic.  He is one of these individuals if you took apart a watch he could put it back together. This was the type of company Decosource needed to be aligned with. When Decosource purchased its first machine they knew nothing about how to maintain and repair the new embroidery equipment.
This was a major investment and they needed a partner. Decosource was so lucky to meet with Ernie Allen forming a partnership that has lasted close to forty years.
In the first six months of operation and startup Ernie was at Decosource weekly sometimes daily. They never received a bill for any work Ernie did. They did receive bills when Ernie's technicians were on site.
This was CH Holderby's marketing program.
They killed us with outstanding service. We couldn't have survived without Ernie Allen.
The rest of the story is that Decosource bought more machines from  Ernie and so did everyone else. As Decosource grew so did CH Holderby. They became the west coast distributor for the Tajima and as the embroidery business grew so did CH Holderby. This was a sewing machine mechanic's dream come thew.
Decosource bought over three million dollars of embroidery equipment over this period of time. I can't imagine how many machines were sold in the Las Angeles area alone.
But what happened when Ernie became too successful?
The Japanese decided they needed to consolidate and bring these customers into the parent's fold. It was a one sided decision and the person who introduced Tajima to the west coast was forced to sell out.